Alpha Course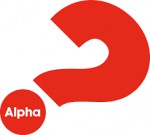 Why am I here?  What is the point of life? Does life matter? Is there a God?
Come and explore these questions with us - Fridays 1pm-2.30pm. The Alpha course is an introduction to the Christian faith designed for enquirers and new Christians. 
Starting on Friday 12th January 2018 until 23rd March 2018 at Fairfield.
Contact us to sign up or for more information.